In-shop work
Why bring your rugs to our shop?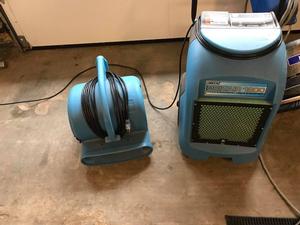 In addition to cleaning rugs and wall to wall carpets in home, Camelot gives the option to take your rugs into our shop for a deeper cleaning. We can set up a time for you to drop off your rugs with us, or pick up rugs in home for your convenience. Our washes consist of a $2 per square foot and $3 per square foot wash.
All washes include a thorough front and back vacuum before and after washes, our drying process consisting of commercial grade dehumidifiers, air movers and fans to efficiently dry your rugs and a second look at the carpet after drying to make sure it has cleaned to our standards.
$2 wash- This wash is more suitable for rugs made from natural fibers (cotton, wool, etc) that have not seen much use and are not very dirty. We use our rotary machine to work our shampoo specified for natural fibers into the rug and use hot water extraction to clean the rugs.
$3 wash- Our premium wash is soaking the rug in a bath of cold water and specialized rug shampoo, and if needed a shampoo mixture that contains a deoderizing agent that will help with pet stains. This wash is normally used to combat liquid such as urine and spills, deep ground in dirt and silt, and heavily soiled rugs. By soaking in the bath, the liquids, deep silt and dirt is lifted from the rug before being hot water extracted to clean the surface of the rug.
If you are not sure which wash is best fit for your rug, give us a call! We will help walk you through the process to chose the best fit wash for your rugs.
Posted: to General News on Thu, Mar 29, 2018
Updated: Tue, Jan 5, 2021